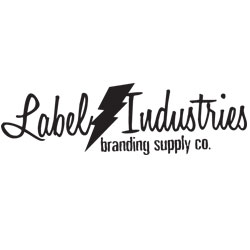 Vendor Spaces & Sponsorships Available!
If you are interested in a sponsorship for the parade, a variety of sponsorships are available.
Each sponsorship will be included in the program, and can also include; VIP seating, social media coverage, media coverage, Rocky Hill Parade gear & memorabilia, and so much more! For more information about each of the sponsorship options, please refer to the sponsorship link above or contact us at rockyhillparade@gmail.com
If you would like to be in the parade, there is a $50 entry fee. Entry forms for the parade are available to print from the website. For more information please contact us at rockyhillparade@gmail.com.
Otherwise, please deliver completed forms and checks to:
Attn: Parade
Rocky Hill Family Dentistry
7427 S. Northshore Dr.
Knoxville, TN 37919
---
Vendor spaces are available for $50.00
The Rocky Hill Christmas Parade and Festival is a great place to sell and promote your work!
If you are an artist,  craftsperson, etc. interested in making extra Christmas money, we have a space for you!
Please contact Robyn Patterson:
cpatterson2@comcast.net
Rocky Hill Business District Sponsors
Rocky Hill Business District Sponsorships
Rocky Hill Business District's Christmas Parade Sponsorship Opportunities:
Silver Sponsor—–$500.00
Organization/ Company logo listed as sponsor on website
Recognized through social media outlets for event promotions and coverage
Sign with Organization/ Company (On display by the Christmas tree on Northshore Drive, in Rocky Hill for the entire Christmas season)
Gold Sponsor—–$1,000.00
Organization/ Company logo listed as sponsor on website
Recognized through social media outlets for event promotions and coverage
Sign with Organization/ Company (On display by the Christmas tree on Northshore Drive, in Rocky Hill for the entire Christmas season)
Two complimentary tickets to event for the North Pole VIP seating and parking
Company Name listed on event t-shirts
Tree Sponsor—–$2,000.00
Organization/ Company logo listed as sponsor on website
Recognized through social media outlets for event promotions and coverage
Sign with Organization/ Company (On display by the Christmas tree on Northshore Drive, in Rocky Hill for the entire Christmas season)
Two complimentary tickets to event for the North Pole VIP seating and parking
Company Logo placement on event t-shirts
Platinum Sponsorship—–$3,000.00
Most prominent name and logo placement on event print/ digital media including t-shirts, posters, ads
Recognized through all social media outlets for event promotions and coverage
Six complimentary tickets to event for the North Pole VIP seating and parking.
Sign with Organization/ Company (On display by the Christmas tree on Northshore Drive, in Rocky Hill for the entire Christmas season)
Recognized as Most Prominent Sponsor in radio, tv, digital, print ads
Organization/ Company profile on Rocky Hill Parade website